City of Beer.
Posted by Loren on May 10, 2009
Today, we got another letter from YFU telling me about my host family!
DUDE. THEY LIVE IN SAPPORO. IN HOKKAIDO.
Isn't that amazing?! Except, I kinda wanted possibly slightly more rural?
Whatever. Sapporo seems pretty cool … Not that I really know anything about it, haha.
The family name is Kondo, the mom's a housewife and the dad's a doctor. They have two kids, a boy that's eight, and a girl that's seven.
I wish I knew more about them … !
Here's a photograph of Sapporo city, thanks to Flickr's handy "Creative Commons only" search. ♥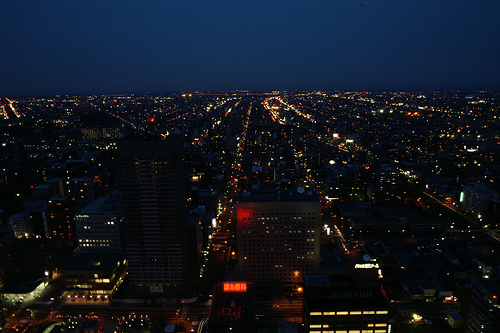 Photograph by Hyougushi on Flickr.