Japanese Baths.
Posted by Loren on Jun 17, 2009
I spent most of today inside the house alone, reading and drawing while everyone was at work or school. I'm still confused about how everything with my host families is going to work out, but I suppose I'll find out in time …
When okaasan got home, she had snacks and news ~ ! As I ate my ice cream cone, she told me that I would be going with the Watanabe family [I met them earlier this week] to an onsen! Onsen are Japanese hot springs, for those who are unaware.
I've always wanted to go to an onsen, so I'm excited. c:
Anyway, later, we went to a bookstore in the train station, then to a 7-11 [they have those in Japan! So weird.] and bought a bunch of snacks [almost 20 dollars worth].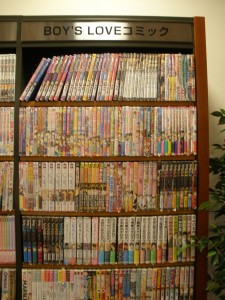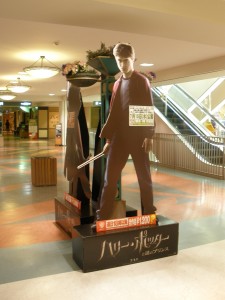 A whole shelf for boys love manga at the bookstore, haha. And Harry Potter. <3
When we got home, I asked my okaasan if I could take an ofuru, or a bath. She'd assumed until now that since I was American, I wouldn't want to take a bath.
But I did! Japanese style and everything.
Before you get in the bath, you have to sit on a stool and clean yourself. You wash off with a bucket, which you can fill with a faucet. It's really relaxing to soak in the bath, especially if it's been a long day.
Anyway, I'm getting my hair cut at Alice's tomorrow, and … uh, I forgot what else we're doing. But as long as we're doing SOMETHING, I'll be happy ~ !
Good night!